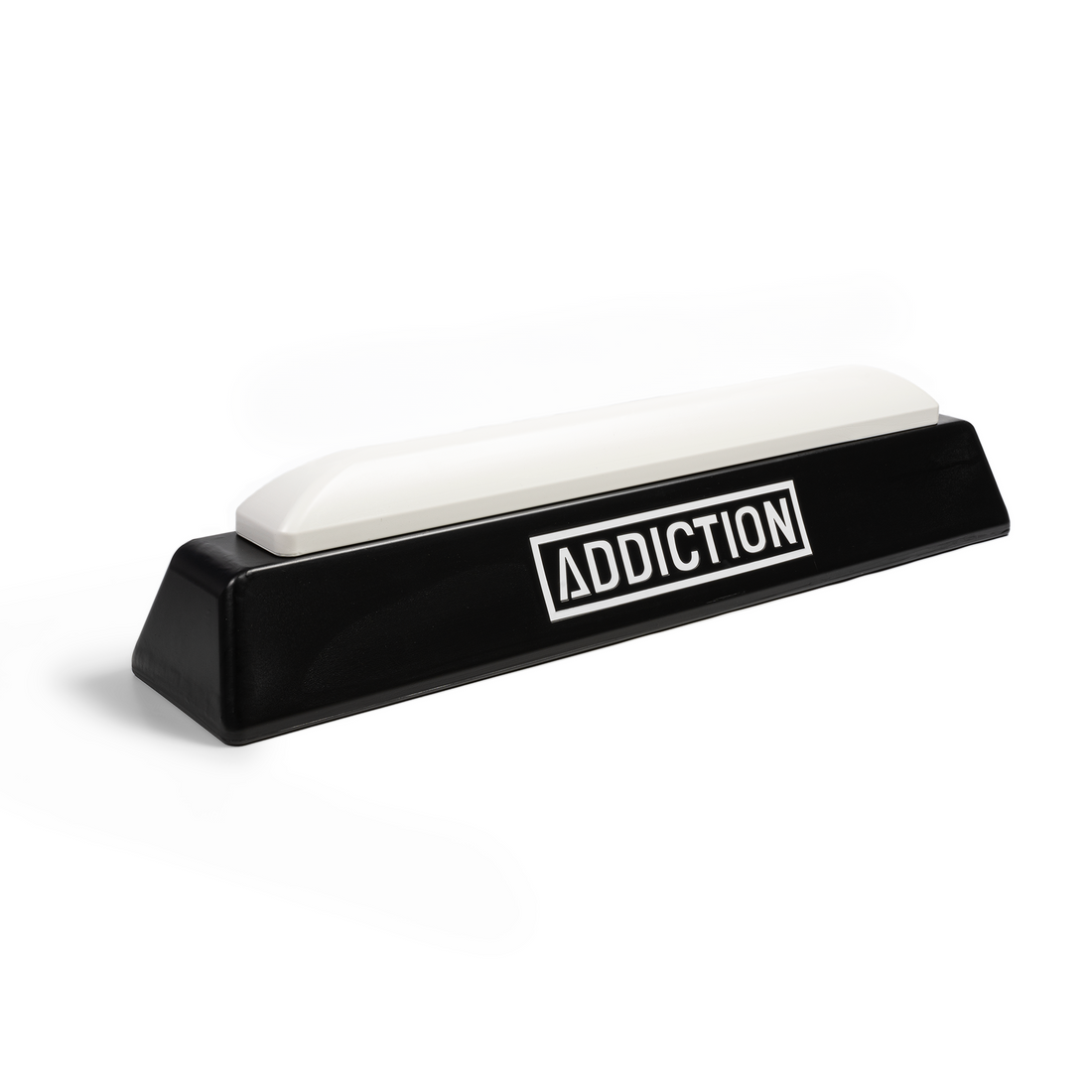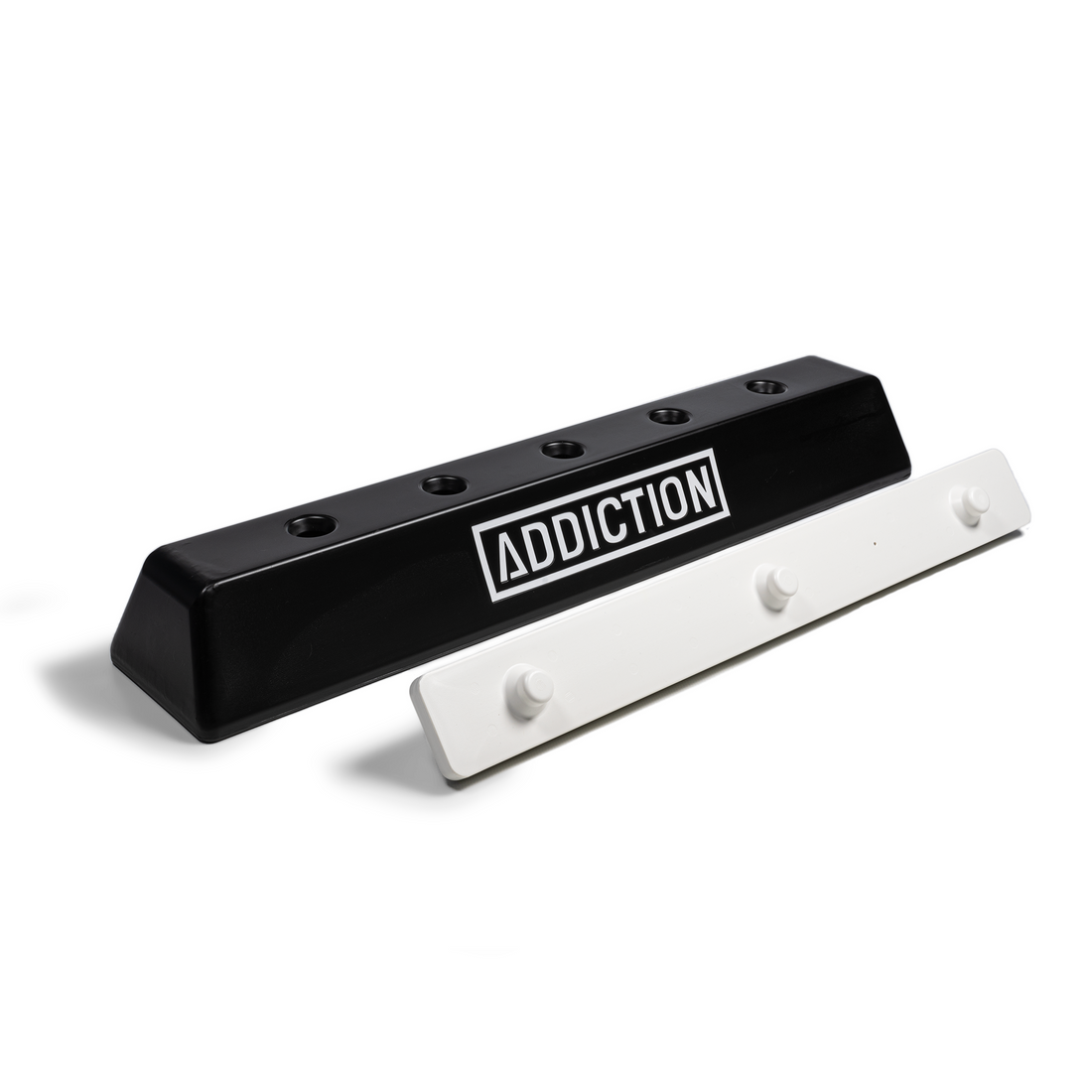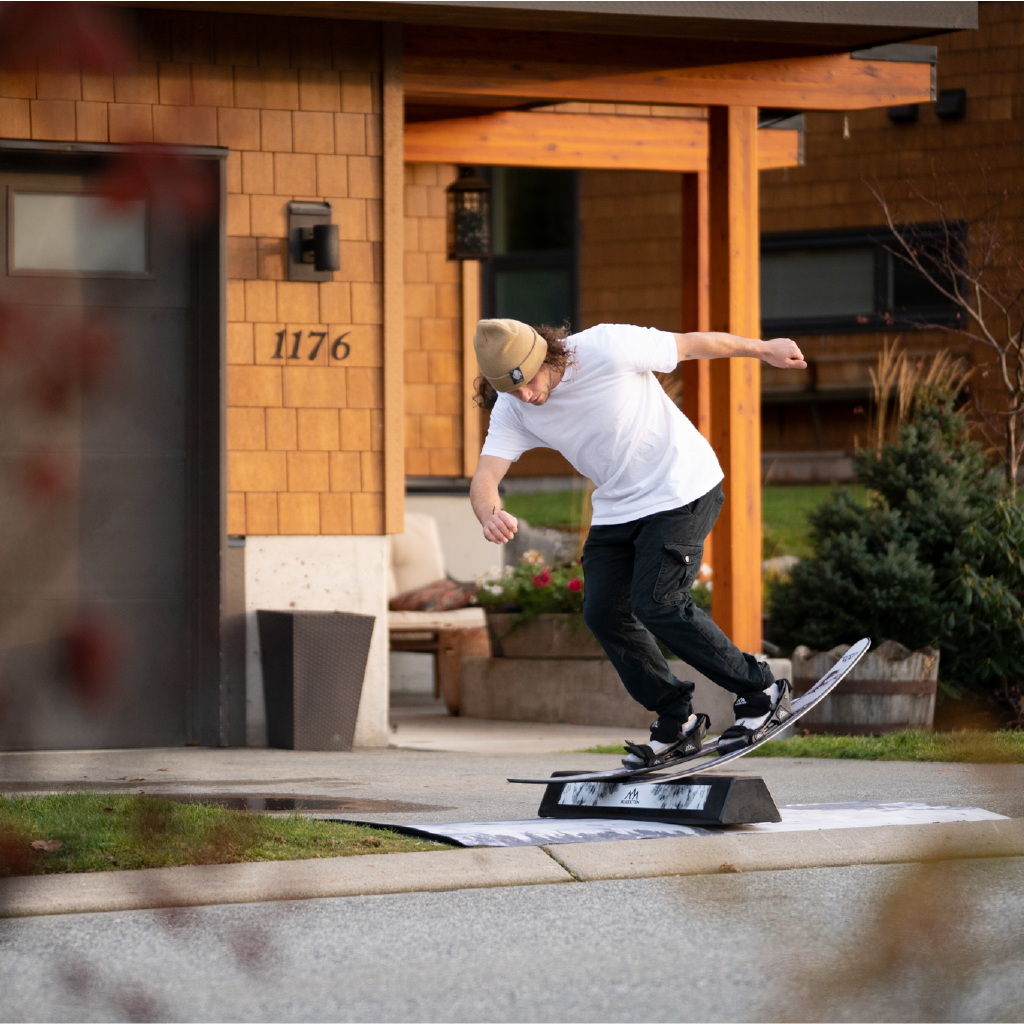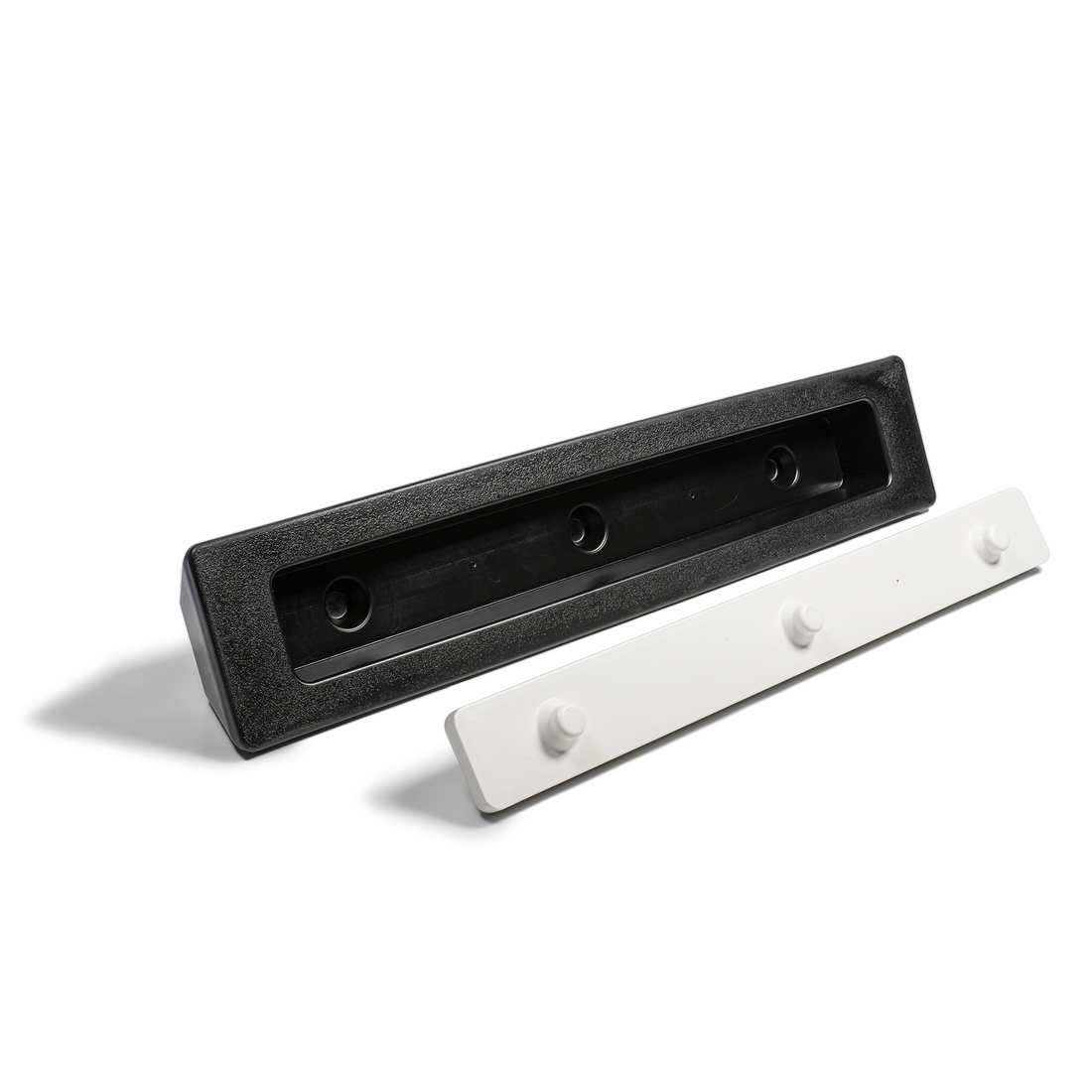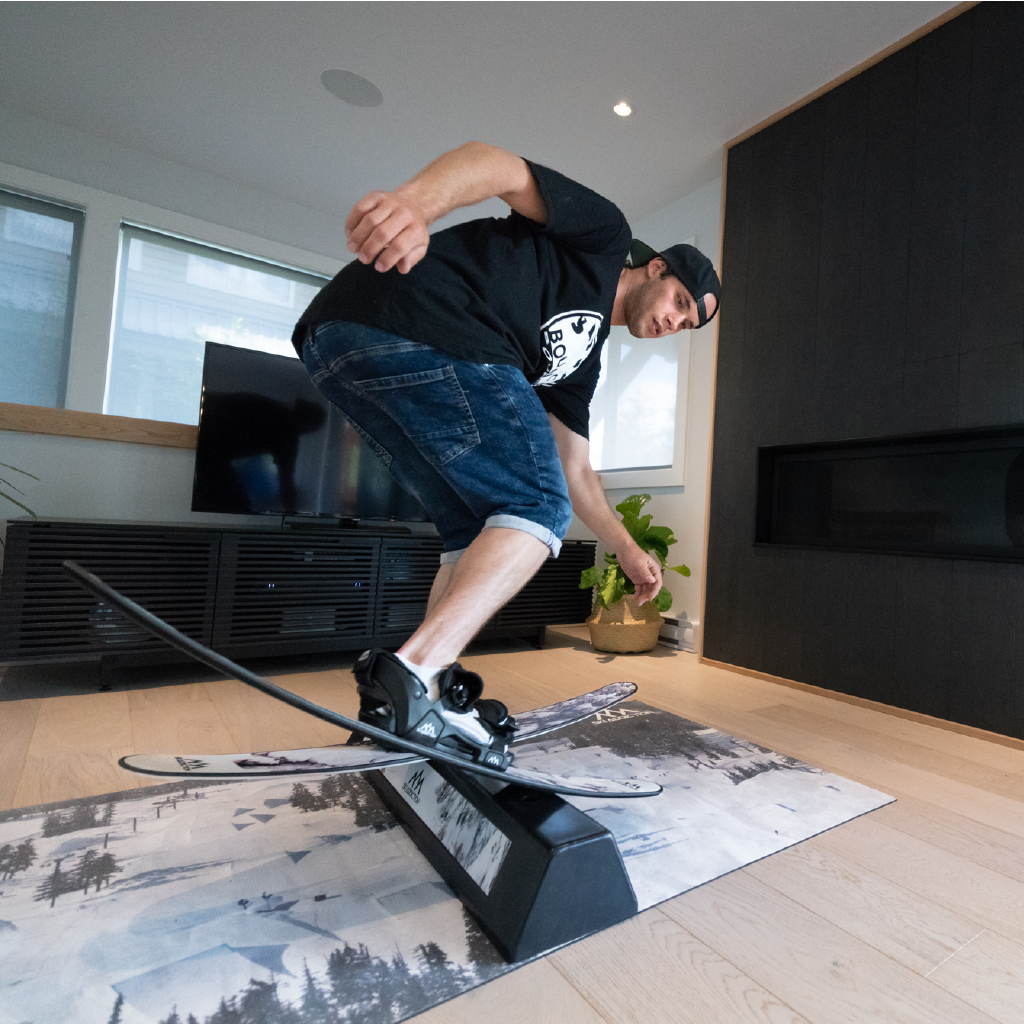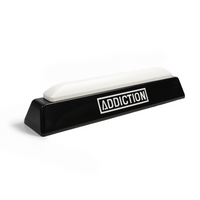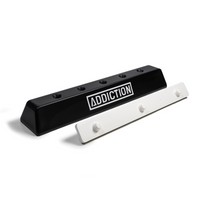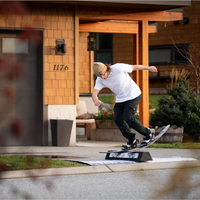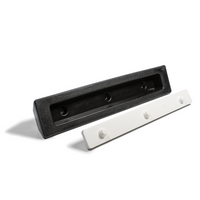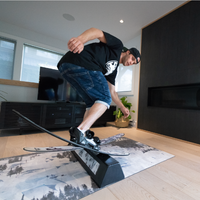 USA - In Stock
Canada - In Stock
Europe - In Stock
The training tool that every skier needs!
It's hard to beat the feeling when you lock in on a rail and slide the full distance knowing you did exactly what you intended... Not locking in on a rail and slamming your face into metal on the other hand is not quite as nice. That's why we invented the Jib Bar!
No weight restrictions - Indestructible fun!
Ages: No age restrictions (Kids - Adults) 
Dimensions: 101.6 cm (40 inches) Long, 20.32 cm (8 inches) Wide, 12.7 cm (5 inches) Tall
Weight: 3.6 kg (8 pounds)

Beginner To Advanced

Engineered to help beginners learn tricks and for experts to refine their skills. Train for box tricks on the black base, or try harder tricks onto the white top piece which simulates rail jibbing. The Tramp Skis are great with the Jib Bar. The dense foam base grips the Jib Bar and the small size of the skis makes jib training fun and creative.

Enviro-Friendly 

Like you, we care about the environment. Our Jib Bars are completely weatherproof, solar resistant and made with 100% recycled materials.

Features

Equipped with a removable top piece, this allows you to mount the top piece along the top of the Jib Bar for added customization and challenge. When not in use, store underneath for stealthy storage.

Manufacturing

Our Jib Bars are made in the USA! Merica'
This product ships worlwide
Free shipping for USA!
For more information on Shipping and Availability, please visit our Shipping Page.
How Indestructible Is The Jib Bar?
We've literally driven a truck over this thing and it didn't look any different. We made it to take a beating! 
Is The Plastic Recycled?
The Jib Bar is made from 100% recycled materials!
Is The Jib Bar Portable?
The Jib Bar is very light and portable. The Jib Bar has been designed to store the white top piece inside itself, for mobility and storage.

Can You Slide On The Jib Bar?
The Jib Bar's main purpose is to act as a static trainer, but you can get creative and slide it.

Can I Use An Actual pair of Skis On The Jib Bar?
Yes you can use an actual pair of skis on the Jib Bar. Just be aware that unlike our Tramp Skis, your ski's have sharp edges that might dig into and scratch the Jib Bar or your training area.

Can I Use The Tramp Skis On The Jib Bar?
We made this for use with the Tramp Skis as the best product to work in conjunction with your Jib Bar. The Tramp Skis have no sharp edges, so you can train in your living room or bedroom. They are shorter, allowing more fun and better use indoors. They're lighter and you don't need shoes to use them. This means, when you get the urge to Ski or have a jib, you simply slide straight into the Tramp Skis without having to put uncomfortable ski boots on.

What Is The White Top Piece For?
While the black bar mimics a box, the white top piece makes the bar higher off the ground so you have to jump higher for your tricks. It also has a sloped surface so it feels like a rail. The dome shape also helps with getting your balance during presses, stalls and natas spins! 
What Is Your Warranty And Returns Policy?
We have a 1 year Hassle Free Warranty on all manufacturing defects. Shred Hard and Go Big! We are so confident you will love your training gear, we have a 30 days, 100% money back guarantee.
"Helping You Ski Better"
Our Jib Bars are designed to be indestructible, portable and stylish so you can feed your ski addiction year round! Either use the Jib Bar with your regular skis or Tramp Skis and discover the ultimate way to exercise and train.
Learn more below!
The Nitty Gritty...
Beginner To Advanced
Engineered to help beginners learn tricks and experts refine their skills.
WTP™ Rail Extension
Adjust your Jib challenge by adding or removing the White Top Piece to simulate sliding boxes and rails.
Tech Specs Inverted
WTP™ Storage
Not using your rail extension? There's easy storage for this underneath...
Anywhere, Anytime...
Big enough to dial in your tricks, portable enough to take on your trips = No more excuses.